We're really proud of our history here at Giles Carpets.
We've been supplying Kiwis with quality product and service for over 37-years now and today we have 2 generations of Giles family members holding the fort and delivering you quality product and service.
Kevin Giles began our first small Giles Carpets shop in Mount Roskill in 1981.
20 years of constant growth and expansion saw the company occupy a block of shops and warehousing space to accommodate our clients' needs.
Phillip (Kevin's brother) joined the sales team 15 years ago and then their other brother Allen jumped on board in 2008 as Sales Manager.
We're thrilled this year to have one of Kevin's twin daughters Angela join us and with her super powers behind the website and sales and marketing, the face of Giles Carpets is ever expanding!
We're a really proud, hard-working, honest Kiwi family business with decades of happy customers - and we'd love to be able to help you too.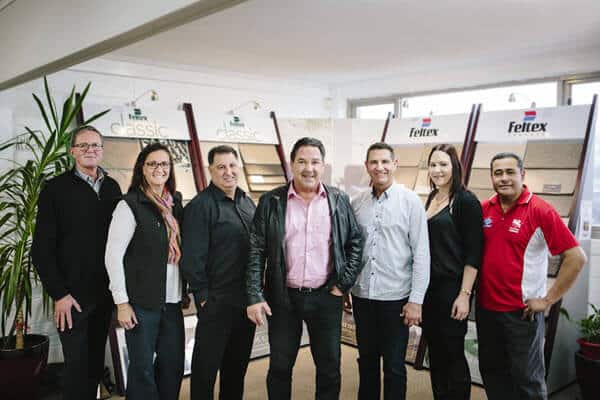 The Giles brothers' dad, Tom, was a much loved supporter of the Giles family business and was a true inspiration to his sons and grandchildren. He's remembered and talked about daily in the showroom here at Giles Carpets and the family are reminded of him by his tribute you can see in the showroom... his very own favourite chair and hat.
Tom was a renowned Kiwi poet who published many superb works in his book "Down in Kiwi Land". You can read his poetry in our showroom and if you're lucky enough you may be given a copy of his beautiful book!
Here's one sample of his glorious and much loved works:
Family Fun
There's not a sound as I gaze around
The section's deserted and still
Not a sound of a fight with the twins out of sight
And no Clinton to join in the rage
The word building game has now gone, what a shame
For Larraine and the rest of the crew
While Kevin and Co. A fishing-did-go
And returned with a sprat, what a blue
We drove down to the bay with the weather OK
The boys climbed onto Moby Dick's back
I can still hear their screams, it would shatter one's dreams
They were thrown in the sea with a whack
The girls did okay but they went the same way
They were thrown in the sea with great pace
Kevin then rode it alone and was glad to get home
For he nearly went up into space
We've now stored all the toys for our fun-loving boys
With our holidays over and gone
But the memories stay as we go on our way
Knowing next holiday won't be too long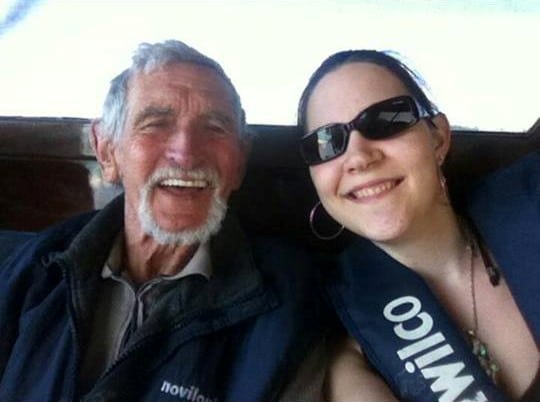 Tom and Ange on holiday in the Bay of Islands.