How to find the best carpet to meet your needs
We believe we have the best variety of carpets available to meet every client's needs. Our carpet selection comes wide and varied, with something to meet every kind of home or business requirement. Working out what carpet will be best for you can be tricky with the different grades and styles on the market. First we'll ask you what sort of space you are going to carpet and what sort of foot-traffic the area would expect, so we can ascertain what will suit your space best.
These are the most common carpet-types available to choose from: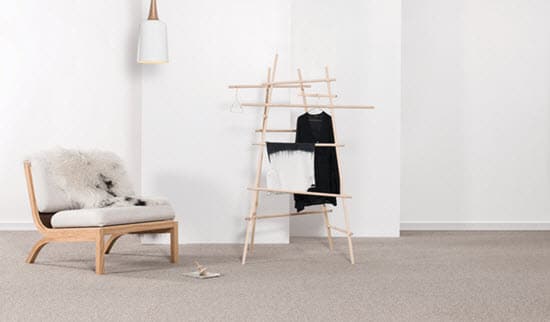 Wool carpet has great features including superior wear and a natural fire-retardant that makes it self-extinguishing. Super-warm in winter and cool in summer, our selection comes in a variety of weights and densities. Wool is non-allergenic, anti-static and luxuriously long-lasting.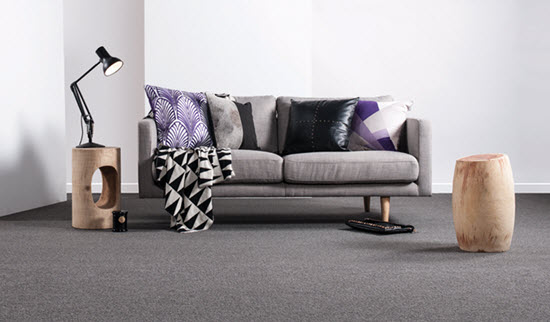 Wool blends offer superior wear and clean-ability. This blend allows the buyer to have a quality, warm flooring at a slightly cheaper cost than pure wool.

By far our most popular choice, Solution Dyed Nylon offers superior colourfastness and excellent colour retention. Available in a variety of weights and shades to suit most purposes from high-density foot traffic areas to quiet residential spaces. It's also fade resistant, stain resistant and most SDN carpets have Heavy Duty Ratings.
Triexta is a varietal polyester carpeting with better colourfastness and clean-ability than standard nylon carpet. It's a relatively environmentally friendly flooring made partially from corn-sugars rather than petroleum.
Carpet tiles can transform any dull, heavy foot or vehicle traffic spaces from garage floors to outdoor decks - allowing you to create usable living spaces in otherwise neglected or disused areas. It's perfect for flooring difficult-shpaed spaces. We have a variety of weights and densities avaialable.
This type of carpeting is a cheap and easy option for re-flooring spaces on a budget. Suitable for low to medium foot-traffic spaces, it's relatively stain resistant and is bleach-resistant.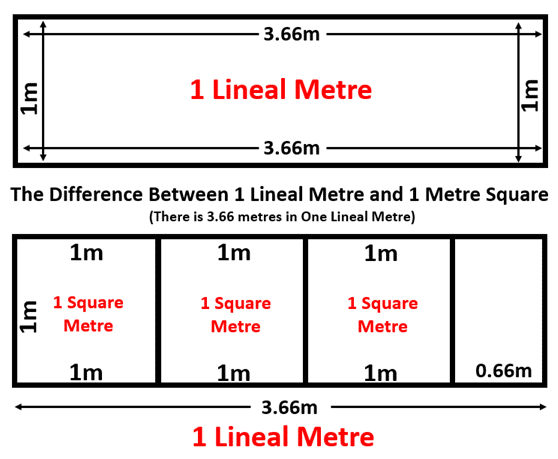 Carpet by the metre - an explanation
Carpet is sold by all our suppliers and by us in Lineal Metres (otherwise referred to as a Broadloom Metre).
Carpet will only be made in 3.66 metres wide, or in some instances, four metres wide.